Home Removals
Home Removals for the New Beginning in Your Life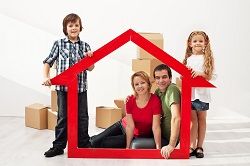 Moving to a new home can be a momentous occasion. It can signal the start of a new life, bring many opportunities, allow for new experiences and give you the chance to meet new people. A larger abode can be necessary if your family is growing or you desire more space. Being closer to your friends, family, job, schools, shops and more can make life simpler and a relocation can allow you to move to an area that suits your lifestyle, such as the busy city or the quiet country. You can be eager to achieve all of this but there is a lot of work that stands in your way. Firstly, you would need to plan the process, figuring out what items and services you would require and making a schedule to keep you on time. Then you will have to acquire packing materials, transport, storage facilities, cleaning support, and alert various people and organisations to your move. Next is packing and this can take longer than you would expect, as you have to wrap and store everything you own. Moving furniture can be difficult and dangerous and you have to do it all again once it has been driven to your new address. If you want to avoid all of these chores and instead focus on the advantages an excitement that a home transition can bring then contact Southwark Removals today on 020 8746 9654. We can take care of everything for you, as you will soon discover.
You can't rush into a relocation ease it can leave you with lost items, delays, injuries and more. That is why when you count us we will discuss what has to be done, what you will need and so on. We will want to know more about your move, so tell us where you are going, what and how many items have to be handled, how long you have to do everything and so on. This means we can give you the answers, advice and information you specifically need and tailor our services to you desires. We can recommend our amenities but you can freely select the ones you want. This time we can quickly offer a free quote that you don't have to commit to, so you'll never be in the dark when it comes to our prices.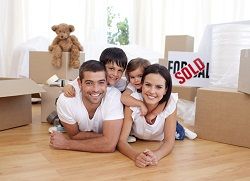 Once this has all been settled, our skilled and professional team can begin to work. They will arrive at your address with an abundance of packing material and use it to wrap each and every one of your belonging and pale them into a suitable container. We take great care doing this and so the same when removing your furniture, taking every precaution to ensure everything and everyone remains safe. Then we will load everything onto our range of vehicles and take them to your new address in no time. Upon arrival, we will unload and unpack things for you, and make sure that everything is accounted for. We have secure storage facilities available where we can hold onto any type and amount of goods for as long as necessary. We can then deliver them or you can pick them up when desired. If your new home is in another country we can provide the assistance you need with paperwork and shipping and will make sure that everything is done correctly.
This is just a summary of everything Southwark Removals can do for you, so to find our more or to request our help with you relocation, contact us today.