Because We Care About Your Comfort!
All the Services and More You Could Ever Need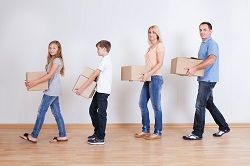 SA home or office removal is comprised of many tasks that have to be completed fully in order for it to be a success. You can't just do the ones you think are important and skip the others because each part can correspond to another and later you will discover that it has to be done regardless, meaning you have to complete it without time or resources. You can rush through each part but this can lead to lost or broken belonging and even injuries. Being ill prepared can cause similar problems and delays and a lack of understanding can leave you stumped. You shouldn't worry about any of this though because Southwark Removals is here to help. We can handle everything your move requires and do it to the highest standard, while putting the safety of your goods and others at the forefront. You can find out more about what we can do by calling this number

and reading on.
Our services begin immediately. When you contact us we will start to assist you with your relocation by providing you information of the process, such as how to do each task, what material you need and where you can get them, how long things can take and more. We can also answer your questions and give you tips so that by the end of the call you will be fully confident in what has to be done. We will be eager to hear about your move because the greater amount of details we have, such as knowing about the locations and items involved, allows us to give you exactly the info and support you need. If you want to know about any of our services then we can fill you in on each of them and if you want an idea of our prices then a free, no obligation needed quote will be promptly provided.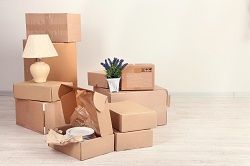 Our mains services tend to be packing and removals. These will be completed by our skilled team who will arrive at your address when you need them and they will bring all the necessary equipment and materials. Packing will begin by sorting and arranging your goods into similar groups while we make an inventory to keep track of everything. They will be wrapped individually to keep them safe and clean, and then placed into appropriate boxes. These will be sealed and labelled and removed from the building and onto our awaiting vehicles. We can also handle your furniture, taking every precaution to make you, the object and us safe. We will wrap these as well, and some items may be disassembled to make them easier to move. Our vans and trucks will be large enough for all your goods and we will take care when driving so nothing is shaken about. Upon arrival at your new address, we will take everything inside, unpack and rebuild anything that was taken apart.
This isn't all we can do, erasure we have excellent storage facilities available where your goods can be kept for any amount of time. When you desire your belongings, you can come and pick them up or we can return them. The area is extremely secure and your goods will be placed in a suitable environment. If you are moving abroad we can supply the additional support you need, such as invaluable advice, help with paperwork and international shipping.
Southwark Removals knows about the many tasks involved for a home or office transition and so with us by your side, you won't have to do any of them.