Packaging
The Key to Successful Packing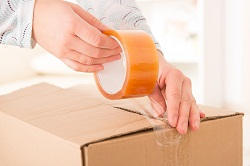 A box is simple object. On its own it does nothing and it in itself is all it is. Despite their humble nature they are extremely useful and versatile, being able to be used for many tasks. Putting things inside them is the obvious, but it can be for a number of reasons, such as to store or protect things, make items easier to carry, to keep items separate or safe, and much more. Each of these is important when you are relocating to a new home or office. Boxes and other containers will be invaluable tools that can ensure that everything you own can be safely transported to your new address. You spend years accumulating and collecting your possessions and each one is important so to keep them safe and easy to carry, you will require boxes. There is variety of types, in different shapes, sizes and materials so that everything can be covered. If you are moving and want into only an abundance of boxes, then contact Southwark Removals today on 020 8746 9654 and we can supply you with these wonderful items and tackle your packing and every other part of you impending move.
Before we can start to get physically involved we will want to hear from you. We want to make sure you know what has to be done for a move so we will fill you in on anything you are unsure of and provide tips, guidance and more to make things simpler. Tell us about what sort of times you have to ship, how many of them there are, if any demand special treatment, where they are going, etc, so that we can tailor everything to your needs. At this time we can tell you about out myriad of services and give you an idea of the cost with a free, no obligation needed quote.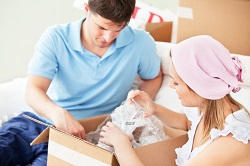 Once this has been settled our team will arrive at your address, equipped with many containers. Before they put them to use, they will sort your goods and name an inventory to prevent things being lost or forgotten. Doing this also means that items will be paired with things that compliment them, avoiding fragile goods being loaded in with heavy things and sharp object being kept separate from clothes, etc. Then we will use bubble wrap, polystyrene, tissue paper and cloth to individually wrap each of your goods, which will keep them safe and clean. Then the boxes come into play, as we pick from plastic, wood and cardboard containers and select the one appropriate for its contents. We also have special boxes such as wardrobes boxes, for specific items.
It's not just your smaller goods we take care of but also large items such as furniture. These can be difficult to handle and even dangerous if you don't have enough strength of do not use proper techniques. Our staff are trained to deal with such things and so can remove any large items from the building and place it in another with ease. Before transport they will also be wrapped to protect them. If necessary we may dismantle some items such as beds to make things simpler but we will rebuild them later and seek your permission before disassembling them. Upon arrival at your new address we will carry everything inside, unpack, rebuild and place each object where you require it.
If you want to learn more about how Southwark Removals an help with your packing, transport, storage facilities, international relocation and more, then contact us today.