Find the Storage Solutions You Need in Southwark, SE1!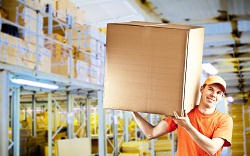 There are many reasons to hire storage space for the items in your home or office. Maybe you're clearing a room for renovations, maybe you're looking for more space, or maybe you just want a place to store your items safely and securely. Southwark Removals offers high-quality storage options in Southwark, and by hiring us you can find secure, reliable and affordable solutions to your problems. We'll store anything you need us to in our SE1 facilities, and with our professional assistance you'll never need to worry about your belongings again! Call anytime on

to find out more information or to make a booking with us – you won't regret it!
Why Choose Us?
There are lots of places for you to store your belongings, but only our company in SE1 can provide the reliable and secure storage that you can always depend on. With our top-quality security measures, round-the-clock surveillance and secure location your items couldn't be in safer hands! All of our units are weatherproof and waterproof, ensuring that even the most adverse weather condition won't have an effect on your goods. Our location is easy to access when you need to, and with lots of units in all shapes and sizes, we can store anything from valuables to large items of furniture! We're the only firm that you need to call for the best solutions to your storing problems!
Our Specialists in SE1
Our company has years of experience, friendly experts and a range of services to benefit you and your goods. Our secure storage units are used by many in the SE1 area, and with lots of flexibility when it comes to pricing, size and availability we make the perfect choice whether you want a temporary unit, or something a little more permanent. Talk to an expert today and we'll make sure that you get the perfect space for your needs, no matter what you might be looking to store with us! With our 100% customer satisfaction guarantee and with our talented teams, we're the only storage service you need to hire! Find the help that you need by calling us on

!
Let Us Save You Money!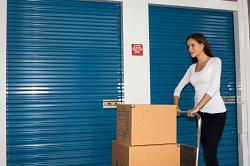 You might think that self storage in Southwark, SE1 is going to cost you a lot of money, but if you choose our company you can be sure that you will make great savings without having to compromise on the quality of service! Our self storage solutions are all competitively priced and affordable even if you're on a budget, and you can hire our help weekly, monthly or annually depending on your specific needs. If you aren't happy then we'll even give you your money back, and with our special offers and amazing deals you can save more than you might have thought! Find out more and get yourself a free price quote by calling us today!
Call And Book With Us Now To Avoid Disappointment!
If you want the perfect solution to your storage worries and problems then you don't need to look any further! Hire Southwark Removals for the best storage facility in Southwark, SE1, and enjoy having more space and room in your home or office. You'll love the difference we can make to your property, and you're guaranteed to be impressed with the many ways in which we can help you. Find out everything that you need to know and make sure that you rent the best storage unit in the area. Pick up the phone and give our experts a call today on

to book the services that you need!